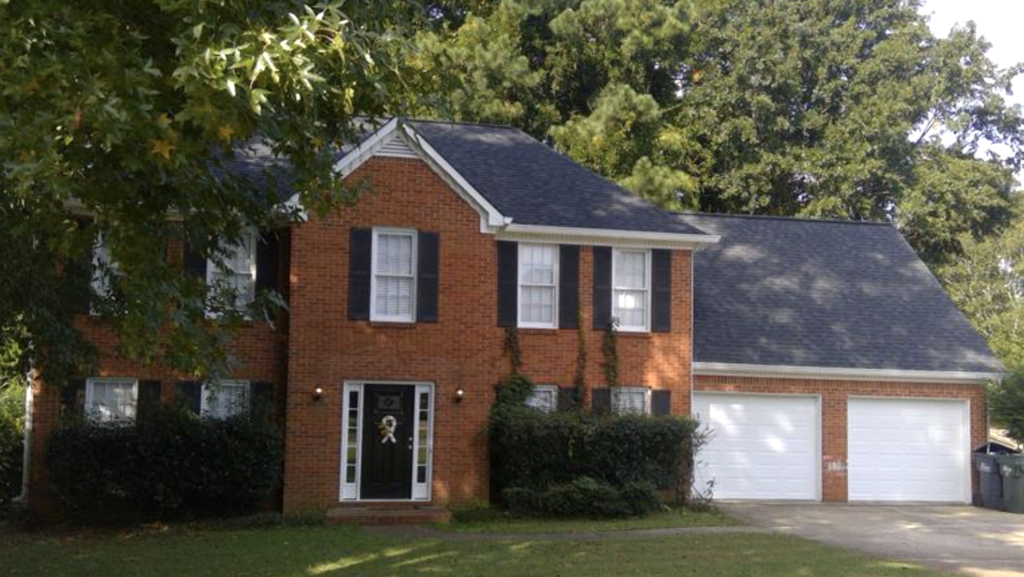 Residential Real Estate Sales in East Cobb, October 3-7, 2022
The following deeds for East Cobb residential real estate sales were filed October 3-7, 2022 with the Cobb Superior Court Clerk's Office Real Estate Service
Addresses include postal codes; the names of the subdivisions and school districts are in parentheses:
October 3
5446 Tally Green Drive, 30068 (Tally Green, Walton): Mario Martinez Dubreuil and Francesca Massari Figari to Steven LoCoco and Zahra Ali Alley-Baktoo; $550,000
4084 Dunnington Drive, 30062 (Woodbine, Lassiter): Aaron Stranberg at Opendoor Property J LLC; $373,300
3310 Cranmore Chase, 30066 (Northhampton, Lassiter): Robert Gordon to Susan Michel Carpenter Revocable Trust; $1 million
3248 Chestnut Oaks Drive, 30062 (Holly Oaks, Pope): John Gibbs at TCFI Homes 4 LLC; $483,000
2474 Chambers Drive, 30066 (Fraser, Sprayberry): Kendra Jones to Elsa Gaunner and Zachary Jakubczyk; $386,000
1776 San Andra Drive, 30066 (Hasty Meadows, Sprayberry): Kayla Martinez to Andrew Allen Dorminey; $485,000
630 Inglis Drive, 30067 (Dogwood Park, Wheeler): Kelly Karr to Zachary Pictor and Erin Perry; $445,000
3026 Greyfield Place, 30067 (Greyfield, Wheeler): MJ Consulting and Services LLC to John Langenhorst and Maria Castellanos; $587,000
October 4
4685 Walden Lane, 30062 (Chimney Springs, Pope): Lynda Paige Coffey at Someday Properties & Real Estate LLC; $380,000
303 Carryback Drive, 30068 (Mulberry Farms Condos, Walton): Theresa Ann Yelich Kanen to James Joseph Ward; $415,000
4822 Highpoint Drive, 30066 (Tremont, Kell): Jeffrey Berezin to Kristen and Jackie Johnson; $400,000
3717 Upland Drive, 30066 (Highland Park, Lassiter): Jeff Michael and Amanda Gastauer at Anita and Tavaras Scales; $675,000
3204 Rimrock Drive, 30066 (Mulberry Street, Sprayberry): BMF & Associates to BAF 3 LLC; $315,000
2532 Hidden Hills Drive, 30066 (Hidden Hills, Sprayberry): Cassandra Joseph and Nona Boone of Southern State Investments LLC; $235,000
580 Clubwood Court, 30068 (Indian Hills, Walton): Bryan Schick at Al Donnon Builders LLC; $550,000
159 Kenley Court, 30068 (Magnolia South, Wheeler): Spenser Rouser at Opendoor Property Trust; $424,900
527 Smithstone Trace, 30067 (Smithstone, Wheeler): Yutaka Nishida to Janak and Parbati Baral; $440,000
476 Old Chelsea Circle, 30067 (Paper Mill Manor, Wheeler): Billy Mayberry to Janice and Clifford Branch; $665,000
3144 Willow Grove Circle, 30062 (Timberlea Farms, Wheeler): Allan Bowman to Primary Home Advisors LLC; $298,000; Primary Home Advisors LLC to Cottage On a Hill LLC; $315,000
October 5
1250 Riversound Drive, 30068 (River Sound, Walton): Cary and John Carman to Cody and Rebecca Shoniber; $775,000
2268 Sparrow Ridge Drive, 30066 (Sparrow Ridge, Lassiter): Obie Fernandez to Pablo and Deborah Bontti; $200,000
3040 Waterfront Circle, 30062 (Waterfront, Pope): Aislinn Landrum-Iaizzi at Sunshine Spaces LLC; $302,514
2390 East Piedmont Road, 30062 (Piedmont Forest, Sprayberry): WDJF LLC to John and Cary Carman; $502,960
2371 Ashton Woods Court, 30068 (Ashton Woods, Wheeler): Richard Heaver to Rebecca and Shanice Musiitwa; $550,000
October 6
748 Olde Towne Lane, 30068 (Hamptons of Olde Towne, Walton): William Pankey III to Party of 3 Properties LLC; $200,000
702 Bridle path, 30068 (Mulberry Farms Condos, Walton): Laura Bryan to Annette Nelson; $440,000
4756 Forest Glen Circle, 30066 (Forest Chase, Lassiter): Paul Kormorner at North Ivy Holdings LLC; $350,000
2920 Lassiter Manor Drive, 30062 (Lassiter Manor, Pope): Robert M. Schilling to Michael and Lesley Sehringer; $1.3 million
3522 Princeton Corners Lane, 30062 (Princeton Corners, Walton): Lauren Lancaster to Ansley and Stephen Sharp; $715,000
October 7
2229 Blenheim Court, 30066 (Churchill Falls, Lassiter): Cobb Lake Properties LLC to Alex Iacono; $280,000
3401 Shaw Road, 30066 (Shaw Woods, Sprayberry): Arbor View Properties LLC in Sanh Nguyen and Thanh Tu Tran; $277,000
2839 Seagrave Road, 30066 (Heritage Manor, Sprayberry): Judith Ellis at Logan and Hannah Meadows; $560,000
4115 Shoshone Valley Road, 30068 (Seven Springs, Walton): Kimberly Roberts to Michael and Jane Mai; $340,000
217 Weatherstone Drive, 30068 (Weatherstone, Wheeler): Patriot Home Buyers LLC to Elite Capital Acquisitions LLC; $380,000
2602 Crockett Drive, 30067 (Red Oak Park, Wheeler): John Coles to Elvio Florian; $362,000
2885 Brandl Cove Court Unit 3, 30067 (Brandl Cove, Wheeler): Sujata Patel to Farah Asrath Jayman; $420,000
1478 Forest Road, 30067 (Evergreen Forest, Wheeler): Maria Gaudio to Dahe Yang; $530,000
1101 Wynnes Ridge Court, 30067 (Wynnes Ridge, Wheeler): Anuj Kumar Chunn at Natividad Guevarra; $208,000
Related:
Receive our free newsletter by e-mail!
Every Sunday we round up the week's top headlines and preview the week ahead in the East Cobb News Digest. Click here to register, and you're good to go!
Related